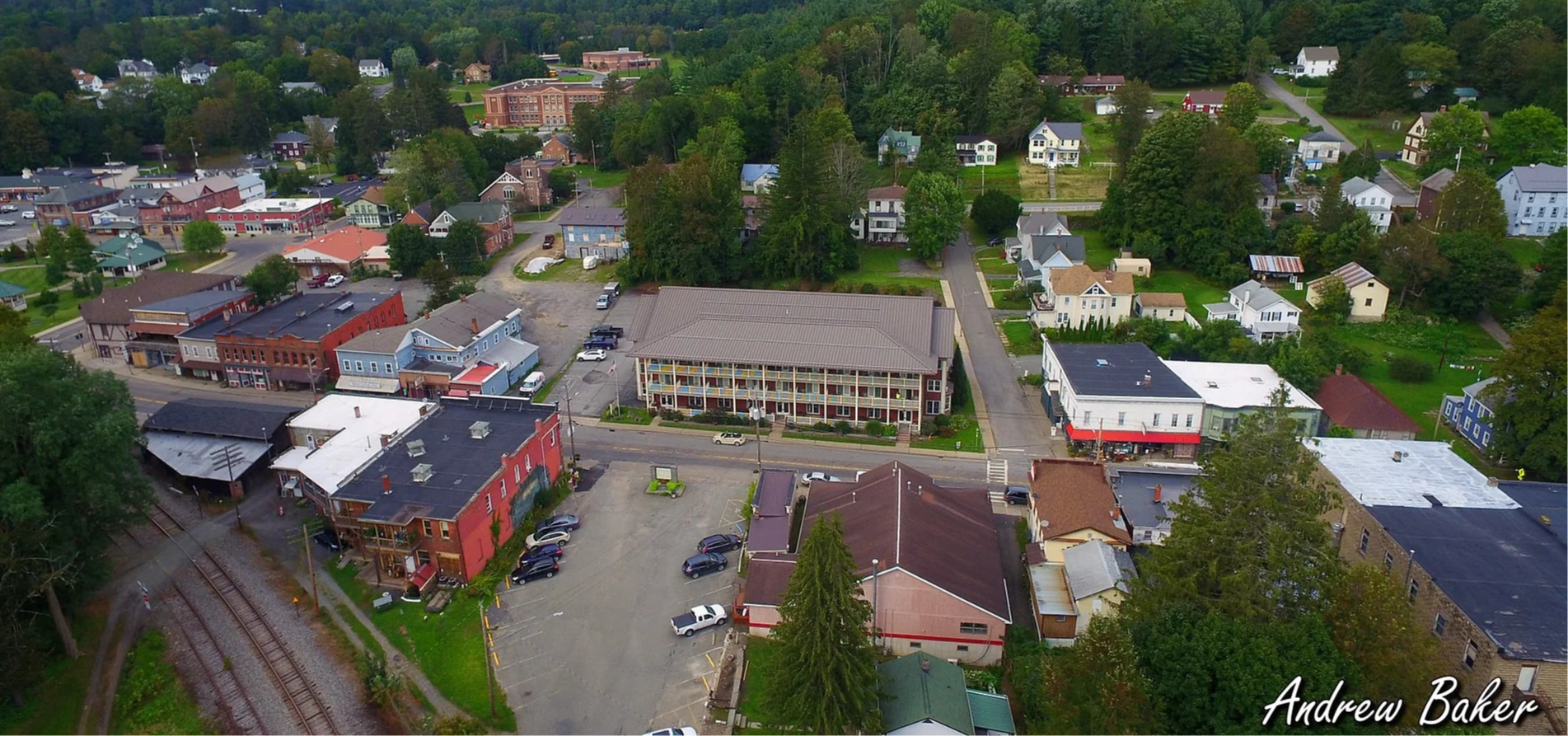 Hancock New York's Premier 501c3
Charitable Organization Celebrating
20 Years of Milestone Accomplishments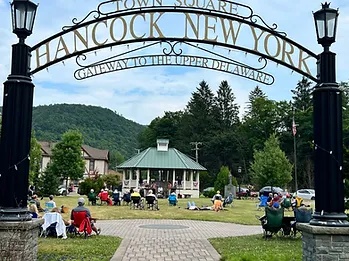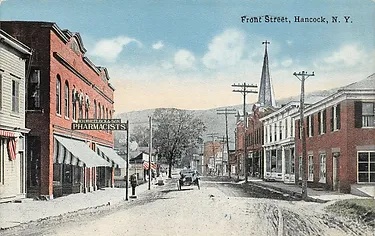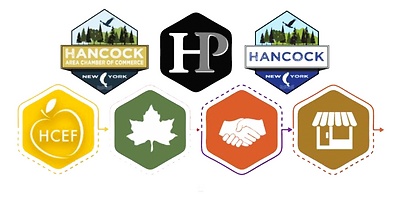 The mission of the Hancock Partners (501c3) organization is to combat community deterioration by developing programs or incentives to attract new businesses/employers by actively recruiting opportunities best suited to the Hancock area. By helping to promote the growth of Hancock businesses on a year-round basis and increase activities favorable to such growth, Hancock Partners seeks to lessen the burdens of local government by interacting with local business, and community organizations as a formal asset. This is accomplished by providing a Community Events Coordinator, and a Grants Administrator for the region including large infrastructure needs for Main Street Revitalization, Energy Efficiency, Health & Human Services, Affordable Housing, and Economic Development.
GUIDING PILLARS:
Industry: Increase private & public investment in the community.

​

Tourism: Reduce vacant storefronts and to make local businesses more profitable

​

Beautification: Make Hancock more appealing to live in and raise a family here within our community.
Hancock Partners work hand in hand with the Hancock Chamber of Commerce, Village & Town Boards, Delaware County, NY State Agencies, and Federal Agencies. ​
Hancock Partners is leading the front lines on economic development. In 2019 Hancock Partners launched the Hancock Economic Development Initiative(HEDI). A financial contribution by the George A. and Margaret Mee Charitable Foundation as well as financial contributions from the Village of Hancock and the Town helped to secure the necessary funding to hire Community & Events Coordinator and an Economic Development Director to implement the HEDI initiatives over a three year period.​
In addition to the HEDI plan, you will find the Hancock Partners applying for numerous grants on behalf of other local businesses and organizations to further establish private/public funding opportunities. This allows the community to plan for the next 20 years by providing resources for new infrastructure, tourism programs, and business development.​
If you would like to support Hancock, NY then take advantage of our easy and tax deductible donation option by clicking here or the links at the top of the page.
20 YEARS OF MILESTONE
ACCOMPLISHMENTS
INCLUDING: PARKS, JOBS, GRANTS,
AND LONG-TERM INFRASTRUCTURE
HANCOCK
PARTNERS
BOARD &
STAFF
HISTORIC HANCOCK
LOST IN TIME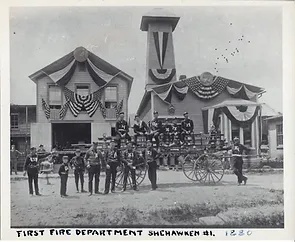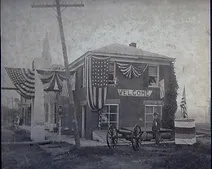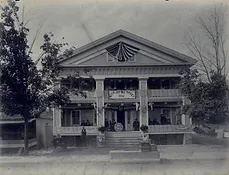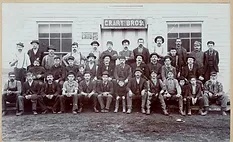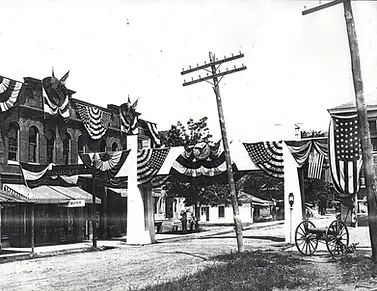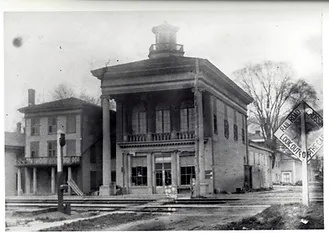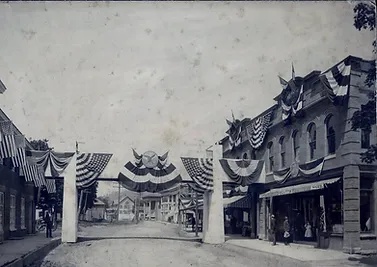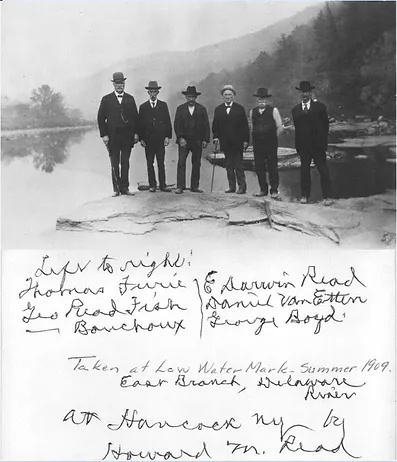 GERALD DaBRESCIA
President Emeritus
​Gerald DaBrescia, retired insurance broker, one of the original Partners, former president: HCS Board of Education, Board of Trade, HIDC; current president: Louise Adelia Read Memorial Library and Hancock Partners. Purchasing Director Bard Parker Division, Board Member Read Memorial and Delaware Valley Hospital, President Louise Adelia Read Library board


MIKE ARGIROS
President
​Mike Argiros joined the Board of the Hancock Partners in 2006. He has served as both Vice President and Treasurer.
Mike's educational and professional background is in business finance and administration. He has experience in Banking, Construction, Computer programming, IT services, and Education Administration. Mike owns / operates Hancocks Cinemas and serves as bookkeeper for several area businesses.
​CHRIS GROSS
Vice President
​Chris Gross is a native of Hancock, where he resides with his wife, Danielle and their 5 children. Chris is the owner of Upper Delaware Real Estate and a founding member of the Hancock Partners, Inc.


RUSSELL BASS
Treasurer
​CEO of Bass Logging, owner of the Hancock House Hotel, Bass's Cabins, French Woods Golf and Country Club.


​DAWN JOYCE
Board Director for Membership & Finance
​Having grown up in Orson, PA and graduating from Hancock Central School, I am passionate about the quality of life in Hancock and the surrounding area. I have been a branch manager at NBT Bank for 18 years, in the Hancock office and now also in Deposit.


​DR. ROBERT SINTICH
Board Director for Medical Research & Public Relations
​Dr. Robert A. Sintich is the newest member on the partners. However, he is no stranger to the Hancock Community. He resides with his wife Helen in their family home purchase 64 years ago on nearby Somerset Lake.


​RON SHAEFFER
Board Director for Arts & Culture Programs
​Ron Schaefer has spent his entire life in camping and is responsible for the development of French Woods' unique individualized program over the past forty six years. He has a background as a music teacher for the New York City public schools and and a musical theater college instructor at the New World School of the Arts in Miami, FL.


​JEFF SKELDING
Board Director for Ecological Programs
​Jeff Skelding is the Executive Director for the Hancock based Friends of the Upper Delaware River. Jeff and his organization work to protect the Upper Delaware River and to help support and build a river based tourism economy in the Hancock region.


​Richard H. Lowe, III
Director of Economic & Regional Development
​Richard is the Vice President of Hancock Area Chamber of Commerce, committee, Board Member of the Catskills Explorer Excursion Train Line, Chairperson for the the Upper Delaware Scenic Byway, Owner of Richard Lowe Fashion Group and patent pioneer for numerous manufacturing categories around the world. Most notably recognized in the media for his fashion designs for celebrities and turning around heritage brands. His fashion and media contributions can be found in museums all over the world. Additionally, he works as the community's Director of Regional & Economic Development for Hancock Partners. Richard enjoys writing grants, making sweeping infrastructure upgrades for generations ahead, and youth focused community building. Much of his early works in these fields can be seen in his hometown Manchester, Tennessee, which is now the model for most towns in Tennessee for Parks & Recreations and outdoor events.


​Dorothy Angiolillo
Events Coordinator
Dorothy manages music bookings and cultural programming under the Director. She works tirelessly to bring cultural enrichment to the Town of Hancock, and seeks best value for grant monies while working with her husband Mike to setup and ensure quality music experiences at all events.


​Mike Angiolillo
Music Coordinator
Mike manages all music equipment setup and special events needs under the Director and in tandem with the Events Coordinator. Mike and Dorothy work tirelessly to bring cultural enrichment to the Town of Hancock, and seeks best value for grant monies while working with his wife Dorothy to setup and manage quality music experiences at all Hancock Partners events.